Vinyl Siding
One of the most common exterior materials used in Virginia Beach is vinyl siding and there is a good reason for this. It has both a beautiful appearance and is very low-maintenance. It is available in almost every color scheme you can imagine and the color runs through the material so any scratches are not going to show. With plenty of styles and sizes available, this material is very easy to install and that means that labor costs are kept to a minimum in comparison to other exterior siding materials. It is one of the most cost effective options for homeowners today.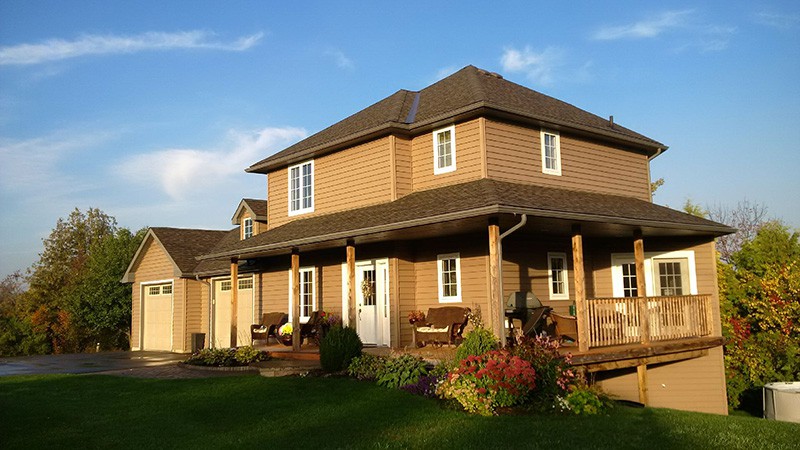 For renovations, new build properties and remodeling, vinyl siding is now the material of choice. It is malleable and has the appearance of natural wood, but it has a structure that is much better suited to dealing with the elements. It will not rot, split or peel and the color runs through the material, so there is no need to stain or paint the siding. All you have to do is hose it down every now and then to keep it looking good for years.
VINYL SIDING BENEFITS
No need to paint
Easily cleaned
Comes in a range of colors and shades
Comes in a range of styles including shakes, lap and fish scales
Becomes much more energy efficient when installed with a backing made from foam for insulation
Lasts for many years
Vinyl siding is loved because it is beautiful as well as strong and long-lasting. It comes in a range of colors and textures so you can be creative when it comes to the appearance of your home. In the past it was common for siding to be offered in just earth or pastel tones but now the range is much wider with the vast majority of colors available to you. Opt for bright and saturated vinyl if you want your home to make an impact. It does not matter which colors you prefer, the shade will remain strong for a long time. The color will fade a little over time but nowhere near as quickly as painted wood. The pigment runs through the material, giving it a polished appearance and ensuring that any scratches will be hard to spot as the material beneath any scratch will be the same color as that on the surface.
VINYL SIDING HISTORY
Vinyl siding was first used during the mid-1900s and was considered to be a strong replacement for aluminum. At the time this was not a good quality material but during the 1970s the development of new technology gave vinyl siding a whole new lease of life. It can now be produced more quickly and is less likely to be damaged by impact. The range of colors increased and more and more consumers opted for vinyl siding. Its popularity has increased since then, mainly because it is low maintenance and strong. Its main competition came when fiber cement started to be mass produced for siding.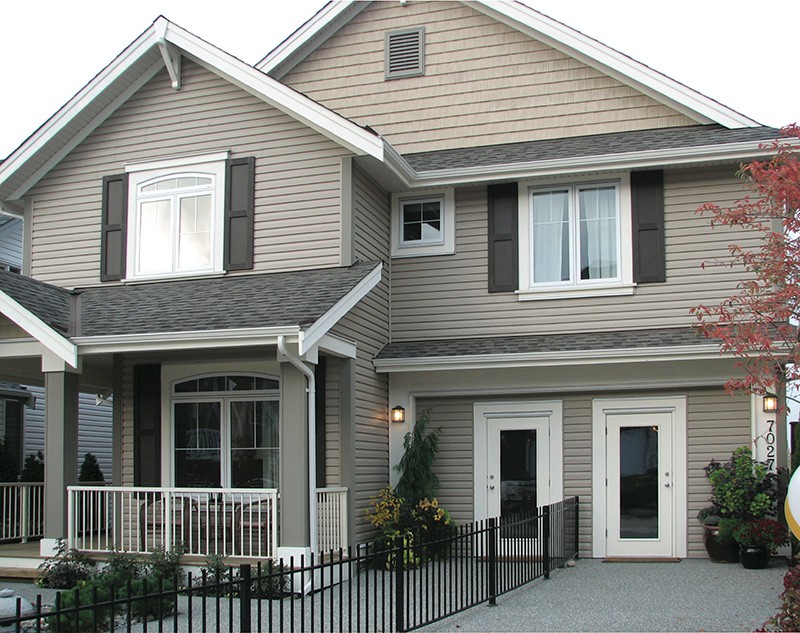 At the present time, vinyl siding is used throughout the country. The market is now saturated with different versions of vinyl siding but the quality may vary. The cheaper versions can be around 0.3 mils, while finer quality siding can be up to 0.6 mils. The overall quality of the material will vary according to the processes and based products chosen by each manufacturer. Most producers will have vinyl siding of different thicknesses in order to reach a wider customer base. The thicker versions of vinyl siding are often stronger and will last longer than thinner varieties. Thicker vinyl siding will also be less likely to crack and break when hit or when the temperature drops.
The way in which the vinyl is formulated will vary with different manufacturers and the way in which it is formulated can affect the overall performance of the siding. When choosing vinyl siding for your home or business, consider the UV coating. There is a protective layer on the outside of the vinyl that protects the product from UV rays as these can be very damaging. The higher the grade of the vinyl the less likely it is to fade in the sun.
VINYL SIDING TYPES
The range of exterior materials on the market means that you might be spoiled for choice. Some of the most popular options in the vinyl siding market include vinyl in the style of fake brick, fake wood vinyl siding, fake stone or traditional vinyl siding. The latest manufacturing technology means that manufacturers can copy almost any type of exterior material accurately. It is also good value for money when the cost is compared with alternative materials, including fiber cement or cedar. Vinyl will not rot or peel and there is no need to paint it. This artificial product means that there is also a wide range of colors to choose from. When you are selecting your vinyl exterior, take the thickness of the vinyl into consideration as this means you are choosing a product that is stronger and with a longer life.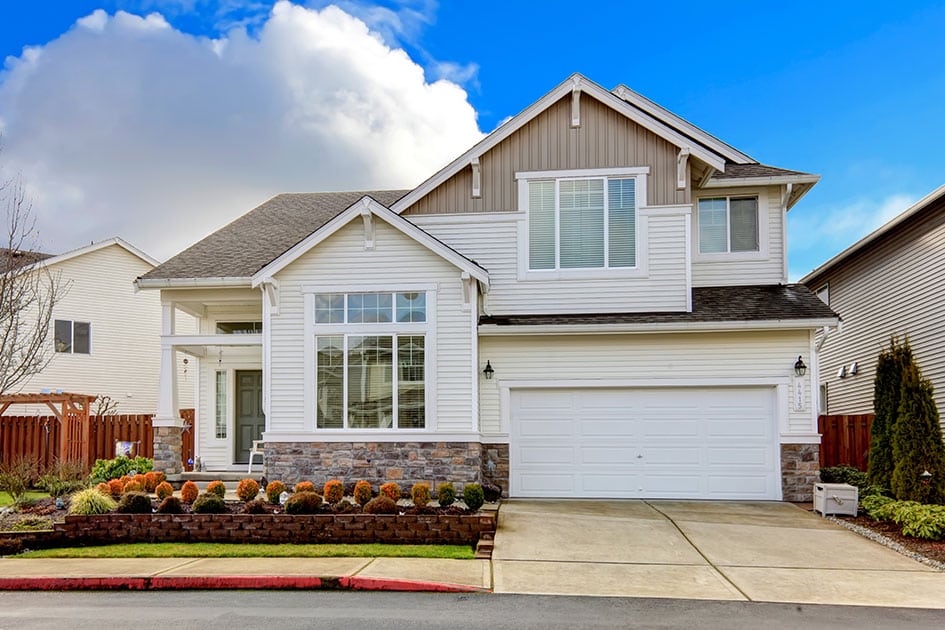 The appeal of vinyl siding is due in part to its aesthetic qualities. It can give your home an instant facelift and it can be easily installed over brick, stone, wood or concrete. With Siding in Virginia Beach, the installation can be carried out very quickly and it will add to the value of your property should you choose to sell. Vinyl siding has the benefit of being stylish and modern as well as energy efficient.
INSULATED VINYL SIDING
Within the last few years, a new insulation version of vinyl siding has been in production. The vinyl is completed with a foam backing board and it is still as low-maintenance and strong as other types of vinyl siding. Add to this the benefit of better insulation which can improve your home's insulation by up to 30%. The foam insulation can also help to make the panels stronger by giving additional support and helps to bring down the amount of noise that can get into your home from outside. This type of vinyl panel can cost a little more but the additional benefits can make it worth the additional outlay.
Why invest in insulated vinyl siding? You get:
The same advantages of using standard vinyl siding
Better insulation and energy saving qualities
Stronger than standard versions of vinyl siding
Noise pollution prevention qualities
INSTALLATION OF VINYL SIDING
It is almost certain that vinyl siding will be the best choice for your home. With almost no maintenance required and its strength and longevity, it will suit most people. As it requires expertise to install, we would recommend that you opt for those who have years of experience and training in the industry. Here at Siding in Virginia Beach our team are experts and if you choose our services it will give you the confidence that your vinyl siding will be installed correctly. Professional installation of siding is the best and easiest way to give your home a whole new look.
For a free estimate call: 757-349-8683
Or E-mail: info@SidingInVirginiabeach.com